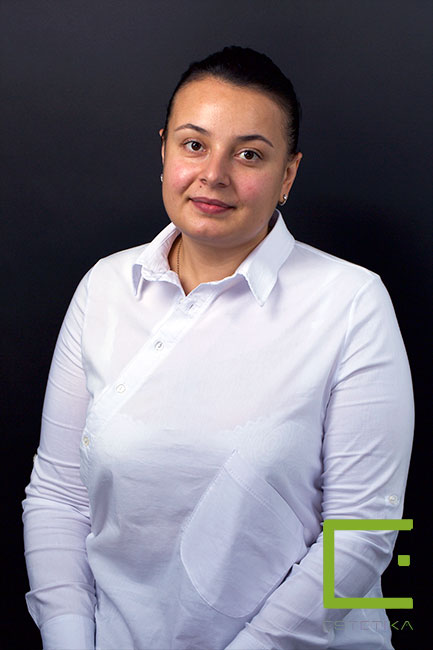 Children's doctor of the dental center "Estetika"
Graduated from Vinnitsa National Medical University named after M.I. Pirogov.
Specialization: pediatric dentistry
Main directions:
treatment of children from a very early age;
prevention + professional hygienic cleaning;
treatment of conscious children, in ZAX (nitrous oxide), in medical sleep.
Participant of numerous master classes, courses, seminars.
"The treatment of pulpitis and periodontitis of milk teeth. Composite restoration of milk teeth", Bright dentistry, Vinnitsa
"Cofferdam – isolation of the working field", Hromadska splka Dentists of Ukraine, Odessa
"Standard crowns in pediatric dentistry", Gromadska splka Dentists of Ukraine, Kyiv
"Strategy and tactics for the management of post-moulded teeth in children with caries, pulpitis, periodontitis and acute trauma", Multidisciplinary Dental Educational Center, Kharkiv
"I am a child dentist!", Hromadska spіlka Dentists of Ukraine, Odesa