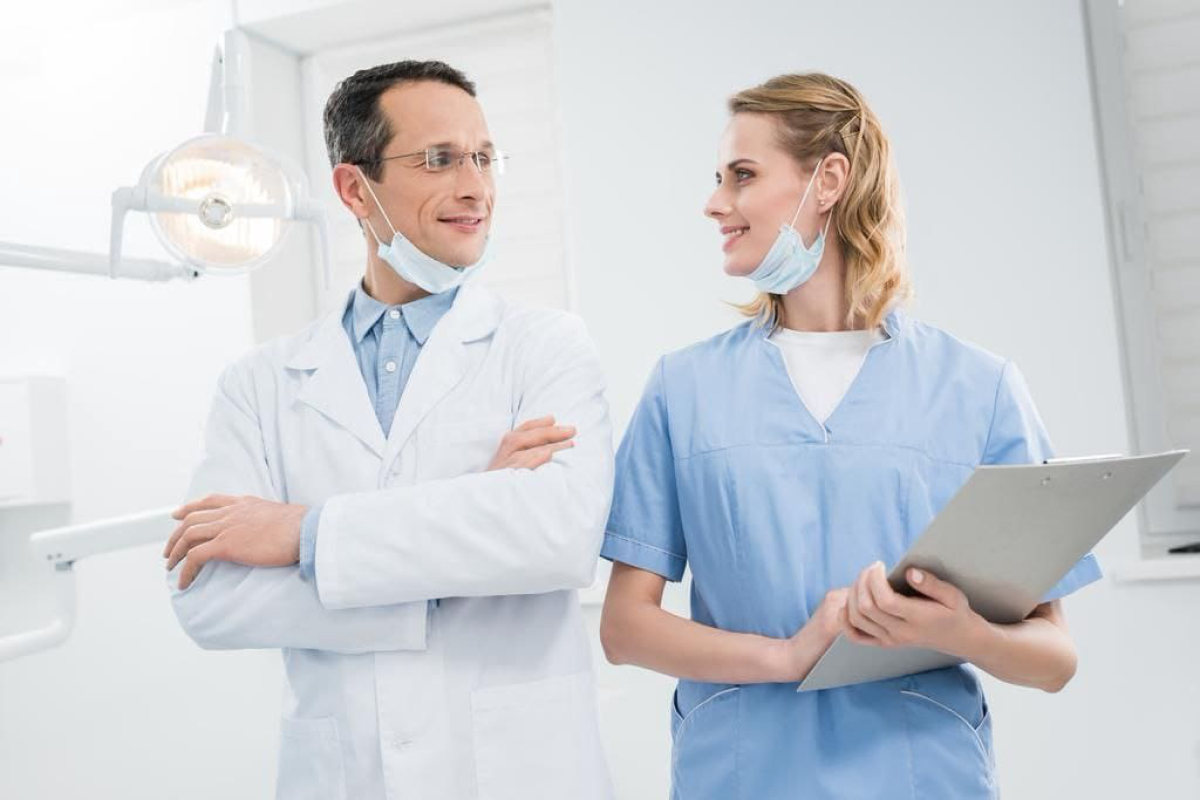 Why do they work in "Aesthetics" in four hands?
This mysterious phrase means that each doctor works with his assistant.
The doctor and his assistant are a mini-team within a large dental center team.
A lot depends on their solidarity and well-established mutual understanding.
The main task of an assistant is to organize the doctor's workplace so comfortably that he can perform his work with the highest quality, without being distracted by some minor actions.
Conducting a reception without a good assistant is much more difficult, and can affect the quality of work.
An ideal assistant knows very well the specifics of his doctor's work, understands all his actions and works ahead of the curve – in other words, he anticipates desires.
Finding a really good assistant is a great success for a doctor!
Therefore, at Aesthetics, we value each of our assistants so much, and we cannot imagine our team without them.
Dentistry in Odessa. Perfect equipment plus the experience of our dental specialists guarantees high quality services.
"Aesthetics" is the path to a perfect smile
"Estetika"
Dental center
g. Odessa, st. Seminarskaya 1/1
+38 (094) 917-10-30
+38 (048) 709-10-30
+38 (0482) 32-72-98
+38 (048) 728-76-05
https://estetika.dental/