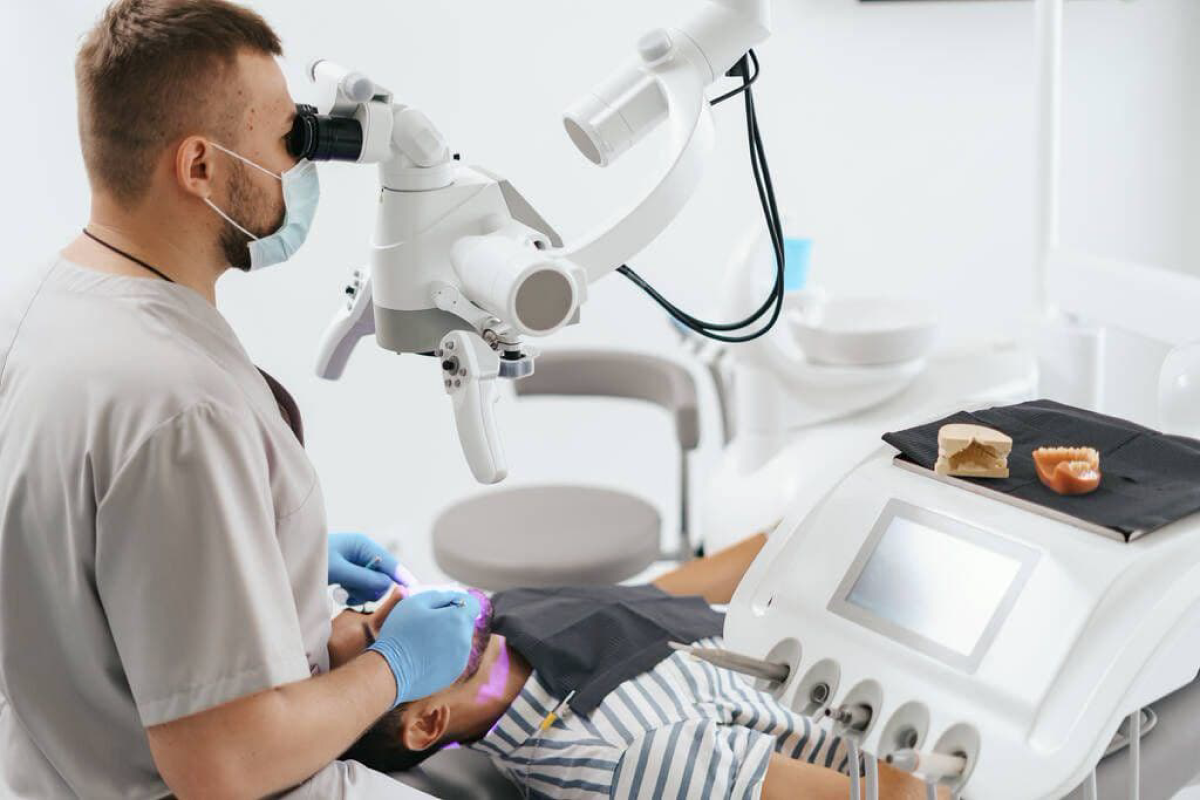 Modern endodontics these days most often allows you to save the tooth by the method of classical retreatment.
However, there are cases when direct retreatment of the root canal system is difficult or even impossible.
The reason may be the anatomical features of the patient and various complications.
In such cases, we resort to apical surgery.
This method includes microinvasive access to the apex of the tooth, resection of the root surface, root canal treatment and filling with special insoluble materials.
All these manipulations are performed by a narrow specialist – an endodontist, exclusively under an operating microscope.
This gives us maximum control of the operation at all stages and a greater percentage of treatment success in the long term.
Apical surgery in Odessa is a modern method in dentistry.
Such operations at the Aesthetics Dental Center are most often performed under medical sleep or nitrous oxide.
"Aesthetics" – the path to a perfect smile
"Aesthetics"
Dental Center
g. Odessa, st. Seminarskaya 1/1
You can sign up for a consultation by phone:
+38(094) 917-10-30< /span>
+38(050) 917-10-30< /span>
+38(067) 160-10-30< /span>
https://estetika.dental/