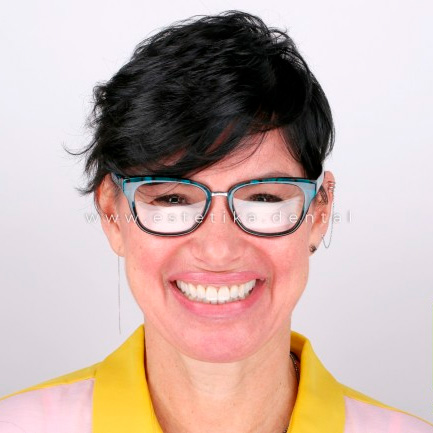 Orthopedic treatment
Prices
Orthopedic dentistry is a field that aims to rehabilitate patients with missing teeth and disorders of the temporomandibular joint. The constructions used for this can be removable — these are acrylic or bygel prostheses, with various methods of fixation, as well as non-removable — they are ceramic inlays, overlays, veneers, or bridge-like structures. The advantage of ceramics is high aesthetics with minimal tooth processing, as well as the ability to reproduce the texture, shape and color of natural teeth. Depending on the situation, and after careful diagnostics, the specialists of our clinic will develop a treatment plan that will allow you to get as close as possible to an ideal smile and a stable functional result for many years.
Specialists in these procedures:
Frequently Asked Questions
Специалисты нашей клиники следуют самым высоким стоматологическим стандартам:
- все работы без исключения выполняются с использованием операционного микроскопа, что обеспечивает высокую точность и минимальную обработку зуба;
- фиксация каждой работы происходит с применением коффердама (система изоляции зубов). Это обеспечивает стерильность зуба, увеличивает долговечность и стабильность работы;
- все работы выполняются с применением цифровых протоколов;
Вкладка представляет собой керамическую реставрацию, которая изготавливается в лаборатории. Она обладает высокой прочностью, эстетикой и точностью прилегания, что минимизирует риск появления кариеса на стыке между вкладкой и зубом.
Вкладкой восстанавливают видимую часть зуба в том случае, если она разрушена более чем на 1/3, а также контактные поверхности.
Виниры на зубы пользуются особой популярностью, так как именно они позволяют сделать улыбку индивидуальной и естественной.
Виниры - это микропротезы в виде тонких пластинок. Их накладывают на переднюю часть зуба, добиваясь нужного цвета и формы.
Нет. Виниры сделаны из керамики и её цвет – постоянен.
В зависимости от ширины Вашей улыбки Вам может понадобиться 8,10 или 12 виниров.
Стойкость виниров впечатляет – при надлежащем за ними уходе и контрольном осмотре раз в полгода они могут прослужить до 30 лет.
Виниры минимально инвазивны, то есть требуют едва заметной обработки зуба – 0,2-0,5мм.
Если у пациента мелкие зубы или крупные промежутки между зубами, тогда нет необходимости в какой-либо обработке, и мы можем использовать виниры без предварительной подготовки.
Так как улыбка – это одна из главных черт лица, то создание дизайна улыбки мы начинаем с анализа лица пациента.
Доктор разрабатывает макет будущей улыбки в специальной программе DSD (Digital Smile Design) и отправляет в лабораторию, где техник изготавливает шаблоны.
С помощью быстро твердеющей пластмассы мы переносим макет будущей улыбки в рот пациента без предварительной обточки зубов.
Благодаря этому пациент может увидеть прототип своей будущей улыбки на начальном этапе и по необходимости внести свои корректировки.