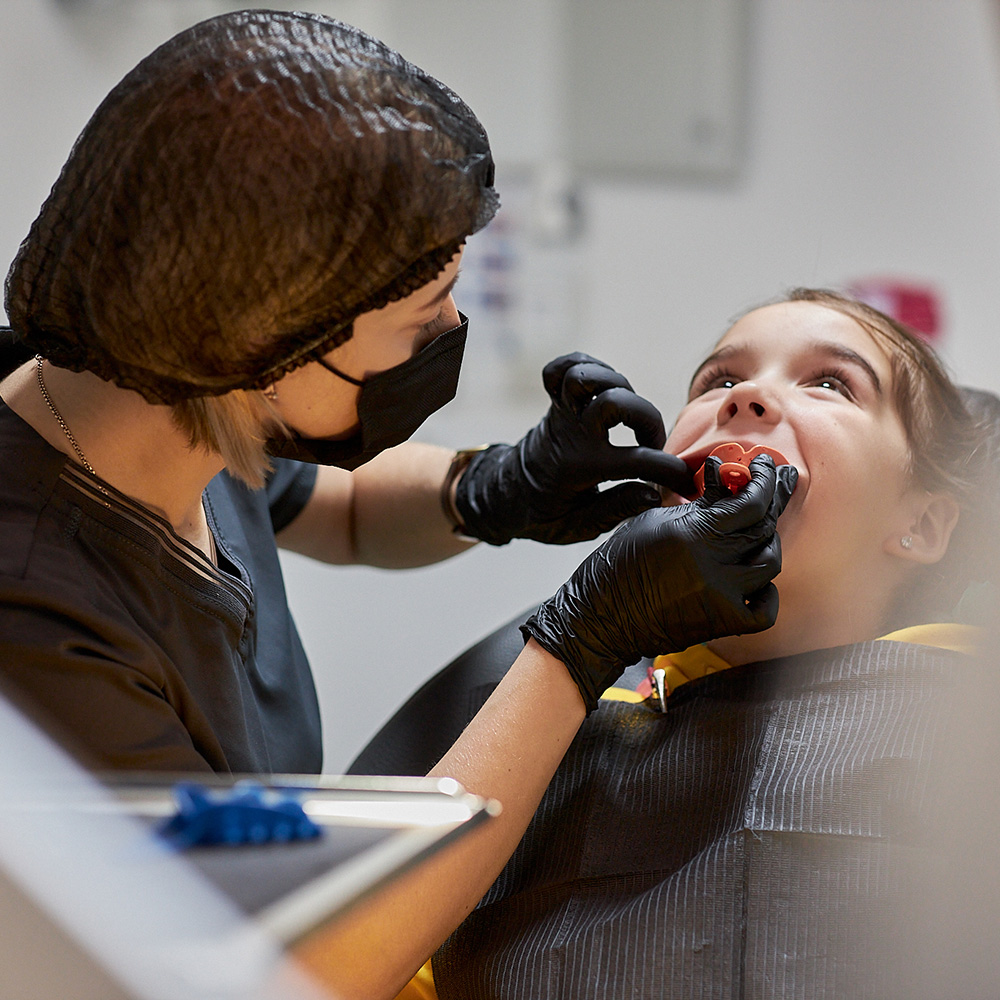 Orthodontic treatment
Prices
The foundations of a beautiful smile are straight teeth, their color and shape.
Timely alignment of teeth is not only aesthetics. First of all, it is the prevention of the development of such problems: tooth wear, bone loss, problems with the gums and the temporomandibular joint.
Teeth alignment and bite correction in the Aesthetics Dental Center is carried out using three main tools: braces, aligners and orthodontic appliances (removable and non-removable).
During the first consultation, our orthodontist will help you choose the treatment that is right for you.
For treatment, we use In-Ovetion ceramic and metal self-ligating braces, or treatment with Invisalign mouthguards (aligners).
Specialists in these procedures:
Frequently Asked Questions
Металлическая брекет-система: 56 000 грн.
Керамическая брекет-система: 72 800 грн.
Для ортодонтического лечения нет ограничений в возрасте, его могут проходить как дети, так и взрослые. Начинать можно тогда, когда Вы готовы.
Процедура фиксации брекетов абсолютно безболезненная. После установки могут быть неприятные ощущения, которые проходят через 2-3 дня после фиксации. У детей чаще всего неприятные ощущения совсем отсутствуют.
В среднем срок лечения – полтора-два года у взрослого пациента, у ребенка до 9 лет – от 6 месяцев до года.
Металлические брекеты более устойчивы к деформациям
Выравнивание зубов происходит быстрее
Брекеты очень маленького размера и высоко зафиксированы на зубах, в результате чего практически незаметны при улыбке.
Керамические брекеты выглядят очень эстетично и практически незаметны в улыбке.
Элайнеры системы Invisalign - это прозрачные каппы для исправления положения зубов.