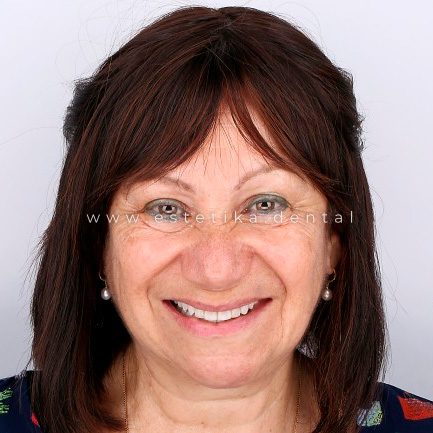 Dental implants
from 24 000 uah.
Today, implantation is the number one alternative for replacing lost teeth.
We have been working with implants for more than 20 years and are constantly developing in this direction, using new technologies.
Our reputation is important to us, so in the dental center "Aesthetics" we work with the most advanced implant systems Straumann (Switzerland) and Nobel Biocare (USA), which have the highest level of survival according to world statistics.
Implantation is a complex type of treatment, because we replace a complex biological system in the human body with a dental implant.
Based on our experience, in order to obtain a stable and long-term result when installing implants, in most cases, an increase in bone volume and work with soft tissues is required.
We plan surgical intervention of any level of complexity using computed tomography, using surgical templates for implant installation, which minimizes the human factor and the likelihood of medical errors during the operation.
Frequently Asked Questions
Установка импланта Straumann – от 22 000 грн.
Всего требуется три этапа.
1й этап – сбор данных, оставление плана лечения и навигационного протокола имплантации;
2й этап – установка имплантов; период приживления имплантов;
3й этап – протезирование.
Противопоказанием к имплантации является наличие онкологического заболевания и прохождение лучевой терапии, а также тяжелая форма сахарного диабета.
Наличие противопоказаний к имплантации определяется в каждом отдельном случае.
По статистике, в 95-97% случаев имплант приживается. В случае редкого попадания в 5-7% исключений, имплант устанавливается повторно через 3-5 месяцев.