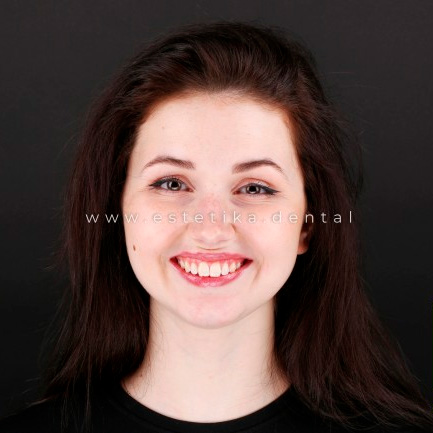 Professional hygiene and whitening
from 2400 uah.
Professional teeth cleaning is the cornerstone of oral health!
The importance of hygiene cannot be overestimated; after all, poor dental care or its absence can spoil any, the highest quality work from the best materials. Therefore, professional hygiene in our clinic is aimed not only at prevention, but also at preserving the results of the work done.
It is very important to understand that these procedures are an integral part of your treatment!
Treatment of gums and removal of dental deposits in the dental center Aesthetics is carried out by an experienced, highly qualified periodontal hygienist using high-quality equipment and certified protocols, tools and techniques.
And to improve aesthetics with a minimum number of manipulations and investments, our clinic offers a teeth whitening service with the BEYOND apparatus.
Specialists in these procedures:
Frequently Asked Questions
От 2200 грн. до 2500 грн.
Симптомы, которые говорят о неправильном уходе за полостью рта, и требуют осмотра и консультации:
кровоточивость дёсен;
неприятный запах изо рта;
болезненность дёсен;
подвижность зубов;
повышенная чувствительность
Мы рекомендуем делать плановую гигиеническую чистку полости рта через каждые 4-6 месяцев.
Также наш гигиенист поможет Вам подобрать индивидуальные средства для домашнего ухода и обучит правильной технике гигиенических процедур.
Профгигиену с использованием ультразвука и Airflow обычно делают с 13 лет, когда сформировался постоянный прикус.
Профессиональная чистка молочных зубов делается по показаниям. Например, если ребенок плохо чистит зубы, а родители не контролируют этот процесс.
Профессиональная чистка зубов проводится в четыре этапа:
С помощью звукового наконечника KAVO SORIIS FLEX проводится снятие зубного отложения как над десной, так и под ней;
С помощью Airflow (аэрозольное распыление порошка с водой) тщательно удалятся остатки налёта и пигментации;
Полировка зубов специальными щетками и пастами;
После завершения всех процедур проводится фторирование зубов или реминерализация эмали для её укрепления.
Болезненность зависит от Вашего болевого порога и чувствительности Ваших зубов.
У 90% пациентов эта процедура проходит абсолютно безболезненно.
При необходимости эту процедуру можно провести под местным обезболиванием.
Отбеливание зубов – это косметологическая процедура, которая проводится в стоматологическом кресле.
Мы работаем американской системой Beyond Polus, которая признана одной из лучших систем в мире.
Для того, чтобы достичь максимально отбеливающего эффекта, в системе используется свет галогеновых ламп и светодиодов, а также УЗ технологии. Благодаря более низкой рабочей температуре система позволяет избежать раздражения нервных окончаний, тем самым максимально бережно относясь к вашим зубам.
Процедура длится около 2 часов – сначала проводится профессиональная гигиеническая чистка, после чего – само отбеливание.
Нет, отбелить можно только натуральные зубы.
От одного до пяти лет, в зависимости от привычек пациента и его питания.
Для достижения оптимальной длительности результата мы рекомендуем раз в полгода делать профессиональную гигиеническую чистку полости рта, а также отказаться от вредных привычек, таких как курение и частое употребление пигментирующих продуктов (кофе, красное вино).
Это безболезненная процедура, однако у некоторых пациентов наблюдается легкая чувствительность в течении 24х часов после отбеливания.
Цена зависит от количества сеансов отбеливания. Чем темнее зубы, тем больше сеансов требуется для достижения светлых оттенков. Гигиенист при осмотре может порекомендовать нужное количество сеансов для достижения желаемого оттенка зубов – от одного до трёх.
В первые несколько дней после отбеливания необходимо исключить сильные температурные раздражители;
Запрещено употреблять продукты и напитки, содержащие фруктовые кислоты (соки, вино, фрукты, ягоды)
Необходимо исключить из рациона красящие продукты (смородина, красное вино, кофе, свеклу и так далее)
Нужно использовать зубную пасту с минимальной аброзивностью.
Украинец Елена Яковлевна – гигиенист-парадонтолог