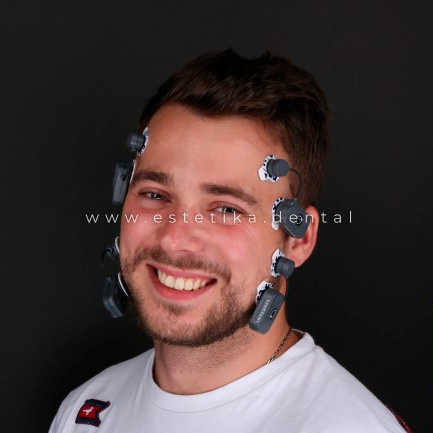 Computer diagnostics
Prices
Correctly collected information minimizes risks, and competent diagnostics and planning greatly facilitate and reduce the cost of treatment and are also the key to a predictable and stable result.
The use of modern diagnostic methods contributes to obtaining a sufficient amount of information about the patient.
For high-quality diagnostics in the dental center Aesthetics, the following are used:
Tomograph
TRIOS Scanner
Digital Teethan Occlusion Analysis
Thanks to these technologies, we can not only draw up a detailed treatment plan, but also visually demonstrate to the patient his initial situation and get the desired result.
Frequently Asked Questions
800 грн.
Одним из важных этапов диагностики является КТ – современный метод, который дает возможность получить точную информацию о зубочелюстной системе благодаря послойному объемному трехмерному изображению.
Компьютерная томография является необходимым этапом при планировании лечения и дальнейшем ведении пациента.
2800 грн.
Интраоральный сканер TRIOS
Благодаря 3D сканеру фирмы 3SHAPE с технологией сверхбыстрого оптического сканирования мы получаем виртуальные модели челюстей пациента (которые можно распечатать на 3D принтере), что позволяет более детально рассмотреть ситуацию и спланировать дальнейшее лечение.
2000 грн.
TEETHAN – цифровой анализ окклюзи
Каждый раз, когда вы смыкаете челюсти, зубы попадают в привычный им контакт, который называется зубная окклюзия.
Неправильная окклюзия может провоцировать такие процессы как: головная боль, нарушение сна, боль при открывании рта, щелчки в суставе, стираемость зубов (бруксизм) и тд.
Измерение нейромышечной активности дает ценную информацию для планирования и контроля восстановление зубной окклюзии.
Устранение симптомов патологии прикуса отражается не только на самочувствии пациента, но и на долговечность установленных реставраций.
В нашей фотостудии проводится фото и видеосъемка пациента, что позволяет врачу получить полную информацию о пропорциях лица, визуализировать зубы пациента во время разговора и улыбки.
В дальнейшем это помогает составить виртуальный проект будущей улыбки и перечень необходимых эстетических коррекций.