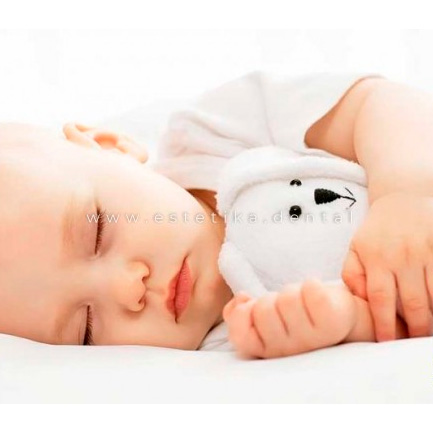 Sleep treatment
Prices
Are you afraid of dentists, are you worried before going to the clinic, and fear makes you postpone treatment, losing the health of your teeth?
In the dental center Aesthetics, sleep treatment is a safe and comfortable procedure:
– we have more than ten years of experience in treating children and adults;
– modern drugs make it possible to carry out general anesthesia only for the duration of the procedure, they are very quickly excreted from the body and are not addictive;
– the use of modern "smart" devices makes it possible to fully control breathing, cardiac activity and pain processes in the body during the procedure;
– a professional team of anesthesiologists works, which will select the best method of pain relief for you, depending on your condition and treatment plan (general anesthesia or sedation);
Sleep therapy is a stress-free way to solve a problem.
Frequently Asked Questions
В первую очередь, людям, которые ценят своё время. Благодаря тому, что во сне можно сделать сразу больший объем работы, можно сократить количество визитов к стоматологу, что экономит время и силы пациента. Особенно это удобно для иногородних.
Также отсутствует психологическое включение в процесс, поэтому не выделяется кортизол - гормон стресса, который ухудшает заживление и повышает вероятность осложнений.
Оборудование и препараты, используемые в современной анестезиологии, сводят к минимуму все возможные негативные последствия для организма. Принципиальная позиция нашей команды – не экономить на безопасности и комфорте пациента. Мы используем только современный мониторинг, во время которого врач-анестезиолог постоянно контролирует дыхание, артериальное давление, пульс и насыщение крови кислородом.
Врач-анестезиолог предложит Вам или Вашему ребёнку подышать специальным газом, чтобы Вы быстро уснули и не видели приготовлений к операции.
Затем врач внутривенно вводит специальные препараты.
После чего стоматолог приступает к своей работе и выполняет все нужные манипуляции.
На протяжении всего лечения анестезиолог и его команда наблюдают и контролируют общее состояние пациента.
Максимум через час после окончания лечения пациент полностью приходит в сознание и уже на следующий день может вернутся к своим делам.
В день по окончанию процедуры нужно воздержаться от вождения автомобиля и рекомендуется соблюдать покой.
Седация (от лат.sedatio – успокаивать) или «медицинский сон» - процедура, направленная на успокоение и расслабление пациента в ходе лечения.
Седация в сочетании с местной анестезией – это альтернатива общему наркозу.
Во время седации пациент находится в полусне, у него сохраняются все жизненно важные рефлексы и он адекватно реагирует на обращения врача.
Лечение под общим обезболиванием показано:
детям со множественным осложнённым кариесом;
детям, которые панически боятся стоматологов;
детям с затруднённым носовым дыханием (наличие аденоидов);
детям с аллергической реакцией на местную анестезию, с анафилактическим шоком или отёком Квинке в прошлом;
детям с заболеванием ЦНС, эпилепсией и аутизмом;
взрослым людям с большим объёмом хирургических и лечебных мероприятий (удаление, имплантация, лечение множественного кариеса и т.д.)